About us
We are a young married couple, Baška and Tomáš, Max's and Dorotka's parents, and fashion enthusiasts who like nice and high-quality things that don't look out of you from every store or don't cost thousands. We think that there are few such products on our market and we want to contribute a little to a richer and more interesting choice for you and our joy. We are not trained fashion designers or people who worked directly with fashion, we are just ordinary customers who lacked something on the market when we were looking for and needed it.
We
This is how the SHPERKA brand was created. Our name, our view of things that we think are nice, timeless and high quality. Of course, nothing would have happened without the right manufacturers, which we have been looking for honestly for a very long time. However, we think successfully. For example, our leather bags, wallets or credit card cases are handmade in the UK or Slovakia by masters of their craft, with many years of experience and tradition dating back to the 19th century. We do not try to shock at all costs, nor do we follow all the fashion trends that are popular right now. We are concerned with the durability of the design, whether it is the design or the processing itself.
Yes, we do not go to the market cheaply with leather, but we believe that once you have us, you will not regret it :-) We have personally tried every product we offer and we are really convinced that if it did not disappoint us, it will not disappoint you and will joy almost forever.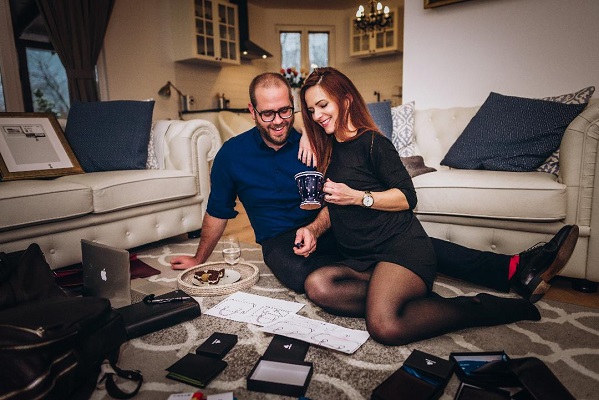 Materials
We work with leathers where we know the origin and we are sure that the manufacturer complies with all legislative elements. We know many personally, as in 90% of cases they are small family businesses. Every single leather was created as a by-product of meat processing plants and no animal is killed due to skin processing. We do not support the types of exotic skins in which the breeding of animals is intended solely for the purpose of leather processing.
Companies
Do you always expect only the best? Do you value your employees and business partners? Do you prefer quality and uniqueness in a classic design that lasts?
We have a solution for you. The SHPERKA company, in cooperation with masters of the bag craft from Great Britain and Slovakia, offers you unique products that will meet all your expectations. Unique and luxurious accessories for your employees or business partners. Of course, your logo, which we place on our products according to your wishes.
We will be happy if you write us your comments and ideas and we hope that we will be able to make you happy with any product from our offer.
For more info, follow us on social networks, where we regularly add interesting photos, instructions and advice, and where we draw further inspiration from our commenting followers :-)
SHPERKA